3 Wardrobe Staples - 6 Elegant Looks
Blog Post - Personal Stylist Secrets
Hi Bitter Grace Beauties! If you've read our styling blogs before, then you know how much we love clothing that's just as versatile, timeless, and beautiful as the women that wear it. With warmer weather on the horizon, you may find yourself craving a total closet refresh. It's only natural! However, at Bitter Grace Boutique, we strongly believe in creating a wardrobe of quality pieces that stay true to you no matter the trends of the season, or even the season itself. And of course, we practice what we preach. Below, Founder & CEO of Bitter Grace Boutique Anne Marie Johnson shares some of her favorite pieces, along with surprisingly effortless ways to style each one to help you create a closet that works for YOU.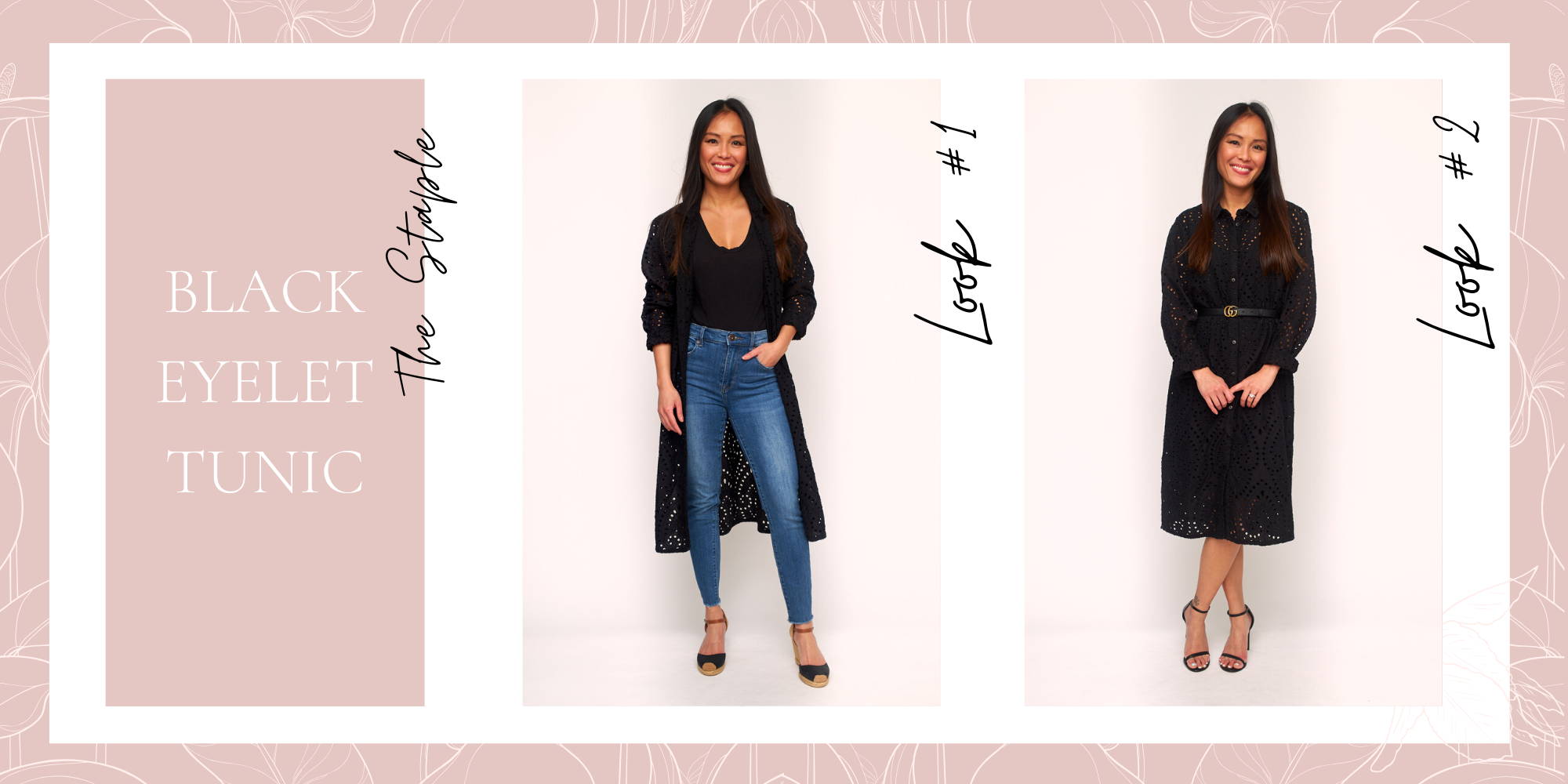 WHY WE LOVE IT: This tunic is one of those magical pieces with a million and one different ways to wear it. It truly transforms into whatever you need it to be. A dress, a longline cardigan, a coverup...the possibilities are endless. We love the lightweight, breathable eyelet fabric and the subtle A-line shape that creates a stunning silhouette on every body type. You can belt it like Anne Marie to accentuate your waist, or leave it open and pair with jeans for a more casual look.
BONUS STYLING TIP: It's the perfect canvas to show off some statement jewelry or those strappy heeled sandals that have been sitting in your closet all winter!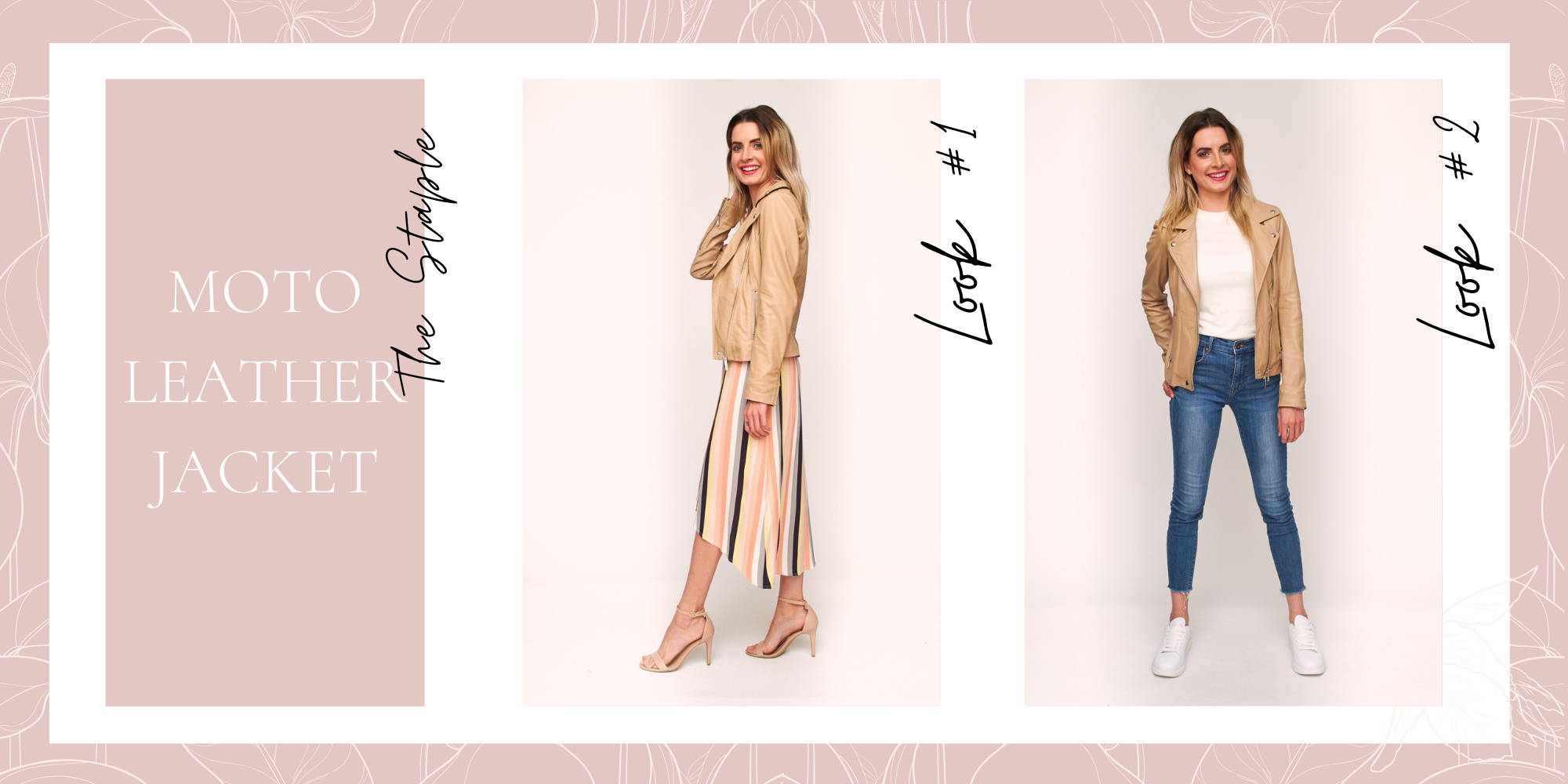 WHY WE LOVE IT: There's just something about the perfect leather jacket that brings out the edgy babe in all of us. We love this moto leather jacket in beige as the softer, more delicate shade makes it a great option to throw on over a sundress on a cool summer night or in place of a blazer to make a statement at the office. The structure of the jacket creates a gorgeous juxtaposition against the flowiness of a dress or skirt. The strong silhouette of the jacket helps lend some structure.
BONUS STYLING TIP: For extra style points, rock yours with matching nude stilettos and a sleek ponytail.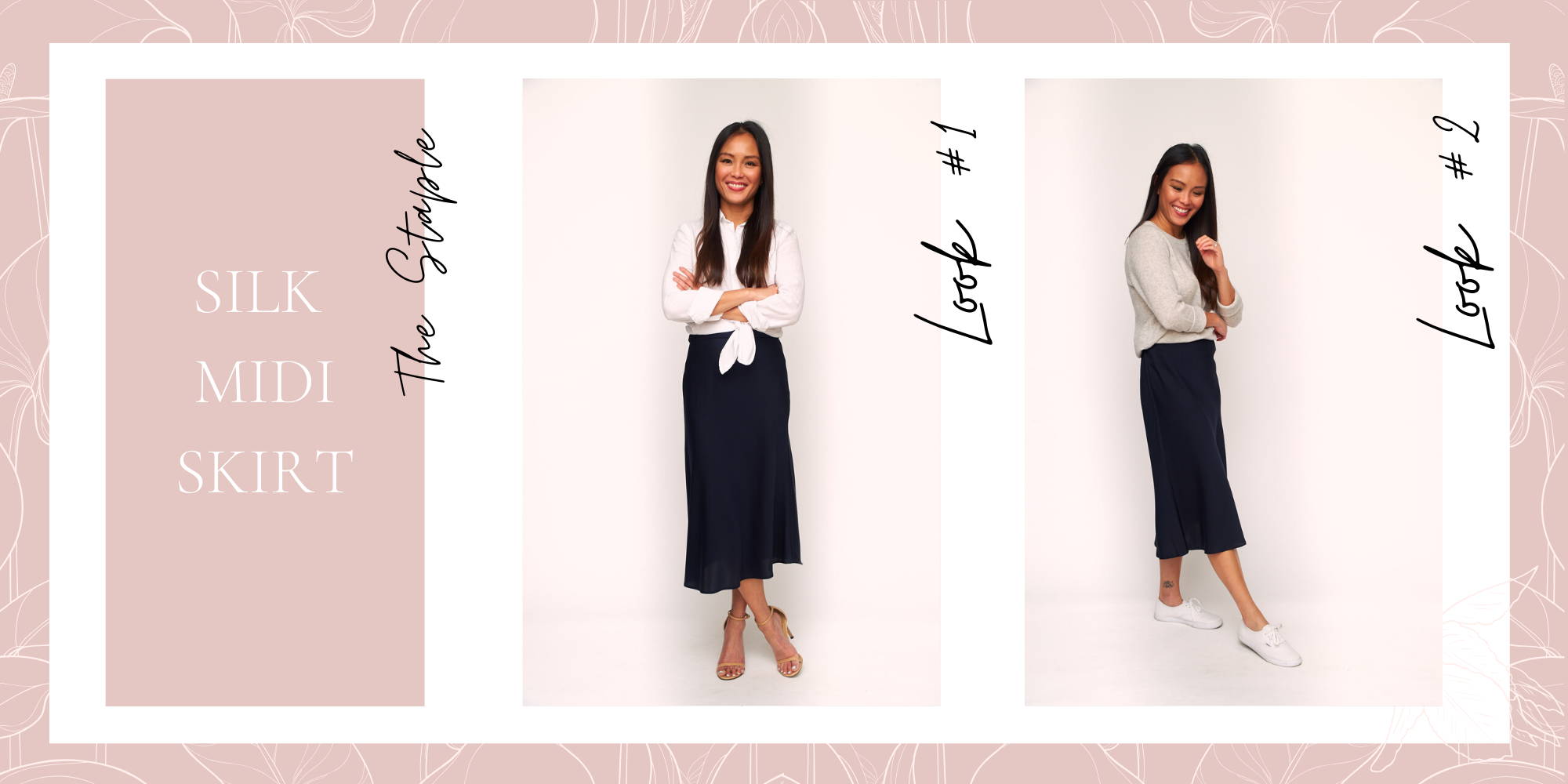 WHY WE LOVE IT: Skirts never go out of style, but trying to find the right length, color, and cut can be a struggle for even the most fashionable of dressers. If you find yourself 'skirting' the issue, a midi skirt is always a safe bet. It's flattering on all shapes and sizes, with a silky fabric that hugs all the right curves and then flows away from the body to create the perfect silhouette. You'll find yourself reaching for it again and again, whether you're pairing it with a chic blouse for a meeting, or a simple tank and flats for brunch with the girls. As seen here, Anne Marie loves pairing hers with a lightweight sweater and crisp white sneakers for a functional look that still feels stylish while you're on the go.
If you have pieces in your closet you are smitten with but having trouble figuring out how to get mileage out of, please feel free to reach out and book a personal styling consultation with Anne Marie. Together you can create a variety of styling options perfect to own a board room or swoon a first date.

---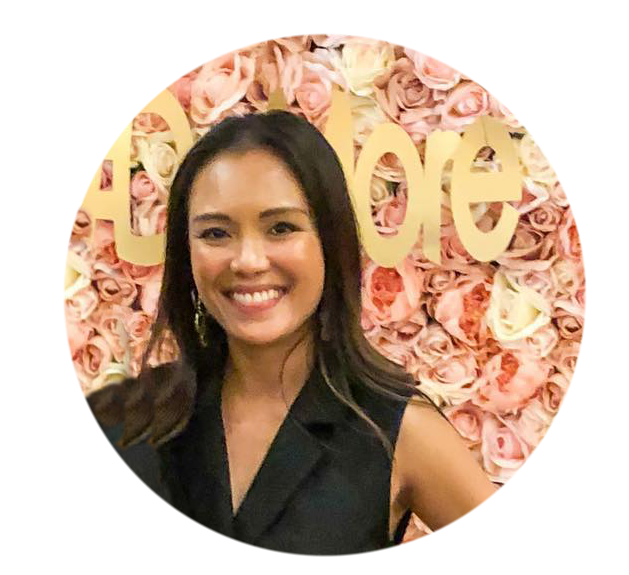 Founder of Bitter Grace Boutique
- Anne Marie Johnson -
Craving more Style & Elegance? Take a look at our recent blog posts:
Three
Habits to Live
with
Intention

Our
Spring
Collection
is
Here


How to Dress With Purpose


Thank you for Subscribing!
This field is required
This field is required