On Sale
The 'GG' Bag
$380.00
Frecuently bought together
The 'GG' bag is classic and timeless, perfect for a day or night out in town.
Each CONCEY 32 bag is handcrafted with the same personal attention to detail and unparalleled quality that the designer's grandfather demanded. CONCEY 32 modernized and revived her grandfather's original designs that were sold in the shelves of Saks and Bergdorf in New York in the 1930s.
Product Information + Care
100% genuine leather, made in Italy
9 inches long x 4.5 inches wide
Clean and protect your leather with leather conditioner
Each CONCEY 32 bag is handcrafted in Italy with the finest leathers and fabrics. 
QUALITY
100% GUARENTEE
We will repair any garments that did not meet our product standards and commitment to quality.
SUPPLY
LIMITED QUANTITIES
We are committed to reducing waste by producing in small batch quantities.
SUSTAINABILITY
NATURAL CHOICES
We intentionally choose natural fabrics and plastic-free materials for our garments.
Behind our Garments
Designed in D.C., Hand-Sewn in Colombia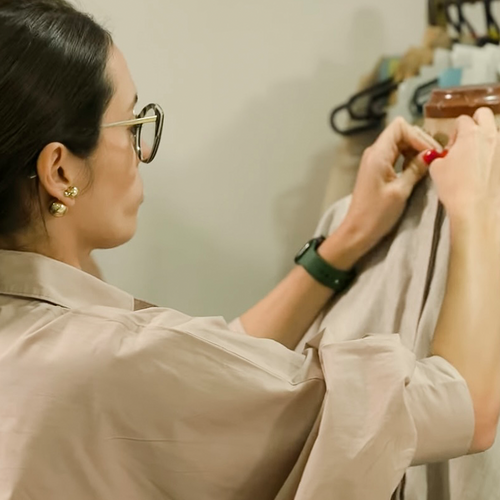 ---
Your purchase makes a difference.
10% of each purchase supports Women's HQ, a non-profit organization helping women and their families thrive.
---