On Sale
A Masterclass to Embodiment: EMBODIED
$350.00
Frecuently bought together

Total Price: $2,000.00
This is a 4-6-hour personalized masterclass tailored to help you harmonize the way you see and express yourself, internally and externally.

After your experience, you will:
Gain clarity on the image of the person you've been envisioning
Discover and claim the style that feels most authentic to you
Build a wardrobe that matches how you see yourself internally

Enhance your image, personally & professionally

Learn on how to dress for your body shape

Shift your perspective on various styles & silhouettes for you

Learn how to leverage & style existing and new pieces from us

Learn how to properly care for garments

Become more intentional in investing in pieces that sustains you for many years
Cultivate a wardrobe that matches with how you see yourself, internally
Free access to Inner Elegance Circle for 3 months
*Note: This package is ideal for those who prefer to opt out of food and snacks during the experience.
*Tailoring: This is additional. Cost is dependent upon the number of pieces and the level of work involved.
*Groups of 2: Please increase or adjust quantity upon checkout.
*Initial Consultation: You will receive further instructions via email upon booking.
*Cancellation fee: In consideration of our team's time and schedule, please kindly reach out to us at hello@bittergracedc.com within 48 hours of your appointment to reschedule or cancel.
QUALITY
100% GUARENTEE
We will repair any garments that did not meet our product standards and commitment to quality.
SUPPLY
LIMITED QUANTITIES
We are committed to reducing waste by producing in small batch quantities.
SUSTAINABILITY
NATURAL CHOICES
We intentionally choose natural fabrics and plastic-free materials for our garments.
Behind our Clothes
Hand-Crafted in Colombia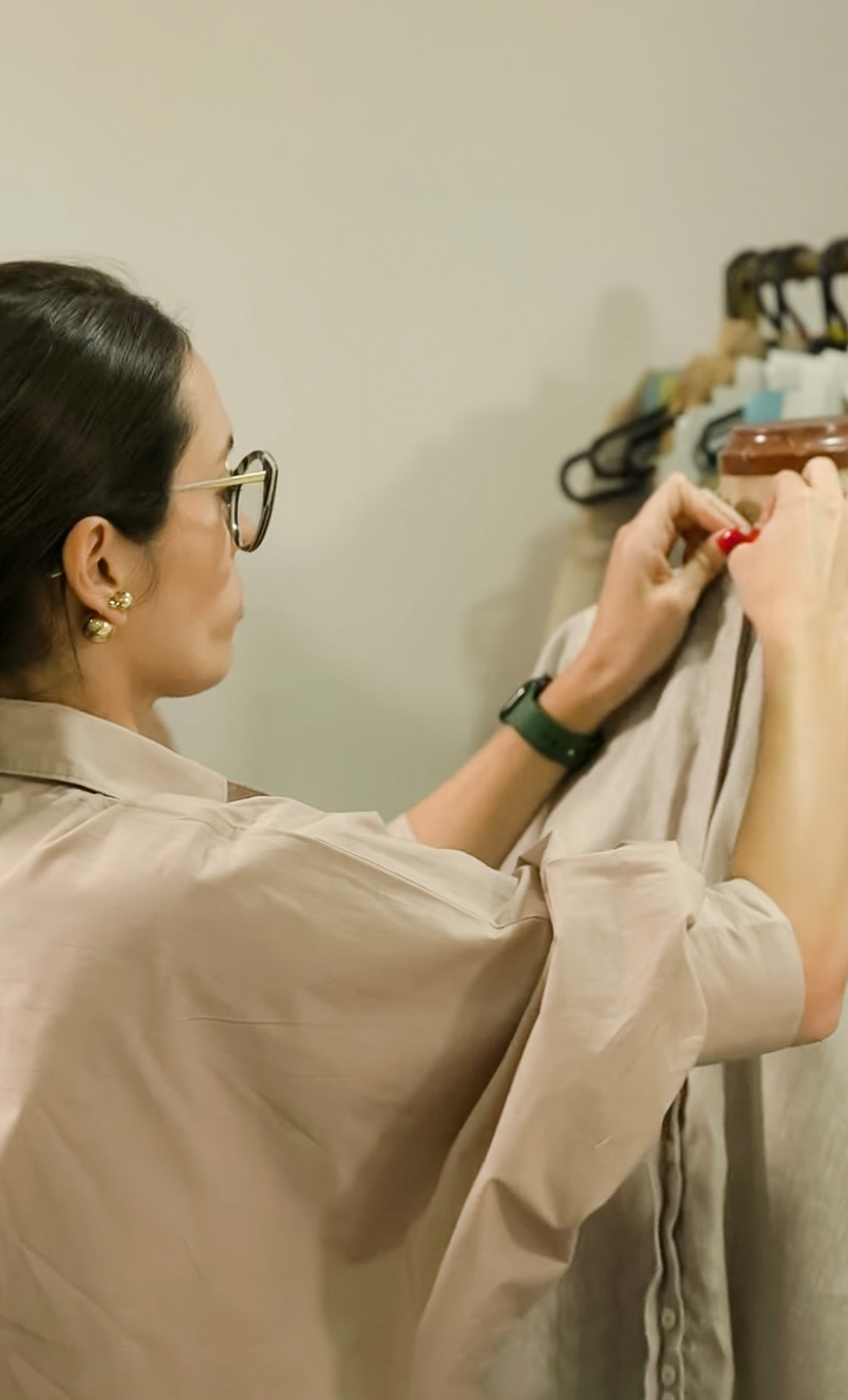 ---
Your purchase makes a difference.
10% of each purchase supports Women's HQ, a non-profit organization helping women and their families thrive.
---