On Sale
the Hemp Boyfriend Shirt
$268.00
Frecuently bought together

Total Price: $764.00
Dropped sleeve on shoulders
Conch shell buttons (non-plastic)
Hidden plackets
French stitching
Fabric ideal for sensitive skin 
Fabric + Care Instructions
Delicate wash, Hang to dry, and Steam to press

Note: Olive shirt is lighter in weight than the other colors.
Hand-sewn by women in Colombia
Natural fibers & Ethically made
Zero plastic hardware & materials
Produced in small batch quantities
Model 1 is 5'4, wearing L
Model 2 is 5'4, wearing XL
Model 3 is 5'8, wearing M
Model 4 is 5'3, wearing XS
Model 5 is 5'7, wearing L
QUALITY
100% GUARENTEE
We will repair any garments that did not meet our product standards and commitment to quality.
SUPPLY
LIMITED QUANTITIES
We are committed to reducing waste by producing in small batch quantities.
SUSTAINABILITY
NATURAL CHOICES
We intentionally choose natural fabrics and plastic-free materials for our garments.
Behind our Garments
Designed in D.C., Hand-Sewn in Colombia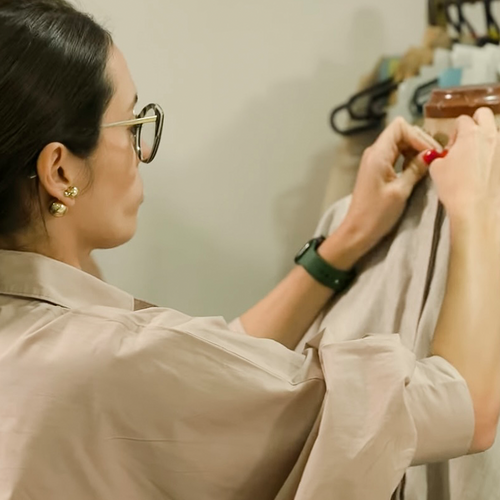 ---
Your purchase makes a difference.
10% of each purchase supports Women's HQ, a non-profit organization helping women and their families thrive.
---